Streamline Your Hiring Process with ZipRecruiter: How to Post a Job to 100+ sites in Minutes
Posted on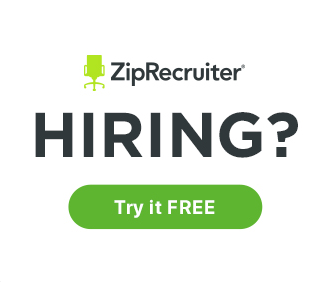 In the competitive world of talent acquisition, finding the right candidate for your job openings can be a daunting task. Fortunately, platforms like ZipRecruiter make it easier than ever to connect with the best talent. In this article, we'll explore the simple and effective process of posting a job on ZipRecruiter and how it can help you streamline your hiring process.
The Importance of Choosing the Right Platform
Choosing the right platform for job postings is crucial to the success of your recruitment efforts. ZipRecruiter is renowned for its user-friendly interface and extensive reach, making it an ideal choice for recruiters and employers.
To get started on ZipRecruiter, you'll need to create a FREE account. This process typically involves entering your contact information and company details. Once your account is set up, you're ready to post your first job.
Posting a job on ZipRecruiter is straightforward. You'll be prompted to enter essential job details, such as the job title, location, company description, and job description. You can also set the application deadline and specify your preferred application method.
Job Customization and Promotion
ZipRecruiter offers various customization options. You can choose to promote your job listing to increase visibility and attract a larger pool of candidates. These options can be highly beneficial when you're seeking candidates with specific skills or experience.

Streamlined Application Process
ZipRecruiter prioritizes a streamlined application process to improve the candidate experience. Applicants can easily submit their resumes and cover letters, simplifying the initial stages of the hiring process.
One of the key benefits of using ZipRecruiter is its extensive reach. Your job listing will be visible to a wide and diverse audience, ensuring that you have access to a vast talent pool.
Resume Database and Candidate Matching
ZipRecruiter's resume database and candidate matching tools are powerful resources. You can search for candidates based on specific criteria, making it easier to find the perfect fit for your job openings.
ZipRecruiter keeps you updated with real-time notifications. You'll receive alerts when new candidates apply, making it easy to stay on top of your recruitment efforts.
In the competitive landscape of talent acquisition, every advantage counts. ZipRecruiter's user-friendly platform simplifies the job posting process, helps you reach a vast talent pool, and provides you with essential tools to find the right candidate. If you're looking to streamline your hiring process and connect with top talent, ZipRecruiter is the solution you've been searching for. Posting a job has never been easier, so don't miss out on the opportunity to improve your recruitment strategy with this powerful platform.